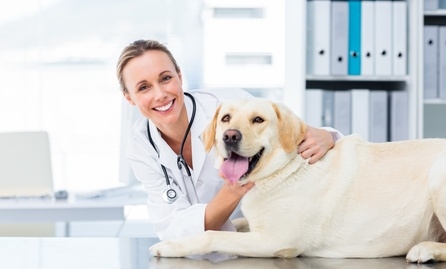 What is Telemedicine?
Thanks to modern communication technologies, (veterinary) physicians and patients no longer have to face each other personally. Spatial distances can be bridged more and more easily due to constantly improving information technologies. X-ray image results or ECG (Electrocardiogram) evaluations can be carried out online and worldwide. VETspert® cooperates with veterinarians who are specialized in the fields of radiology, internal medicine and cardiology. Our experts evaluate examination results quickly and promptly and give advice for further examination and therapy measures. Our range of telemedical services is constantly being expanded and more and more field of work can be added to our range of services.
What does this treatment mean for my pet?
Thanks to VETspert®, your vet is able to consult an expert for treatment at any time, even if the animal stays in the clinic. On rare cases, a referral is required to a different Practice or Clinic. The advantage for your pet: The experts can help with the therapy of your pet without your dog or cat having to leave its accustomed environment and you having to undertake long journeys. Your veterinarian remains your usual contact for all of your questions. Your vet will explain the results of the experts and discuss further procedures with you on site.
Can I, as the owner, place an order with VETspert myself?
No. VETspert® works exclusively with veterinarians. Animal owners cannot commission any external diagnosis. The aim of VETspert® is the professional exchange among colleagues. Your local veterinarian has the sole freedom of decision, referral and therapy.
How do I know if my veterinarian is working with VETspert®?
As soon as your vet decides to work with VETspert® we will provide him with a logo (see below) which he may publish on his website and in his practice. This makes it easy for animal owners to determine whether a veterinarian belongs to the "VETspert® family". Before consulting an expert, your veterinarian will inform you about the possibilities and costs of an external assessment and discuss the exact procedure with you.