Information pursuant to § 5 TMG: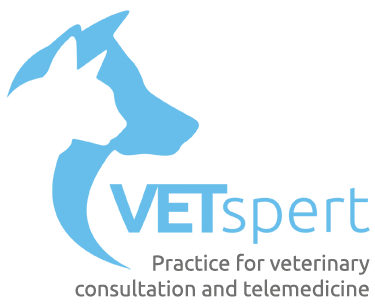 Dr. Petra Stumpf
Voithstraße 11-13
D-71272 Renningen-Malmsheim
Contact:
| | |
| --- | --- |
| Telephone: | +49 (0) 7159 80 52 332 |
| E-Mail: | contact@vetspert.com |
VAT Reg No:
Value Added Tax Identification Number according to 27 a Value Added Tax Act:
DE308836006
Responsible for the content according to §55 Abs. 2 RSTV:
Dr. Petra Stumpf (address as above)
Reference to EU dispute resolution
The European Commission is providing an online dispute resolution (ODR) platform: http://ec.europa.eu/consumers/odr. The ODR platform can be used by a consumer for out-of-court settlement of a dispute on online contracts with a company established in the EU. In principle, VETspert is prepared, but not obliged, to participate in dispute resolution proceedings before a consumer arbitration body. You will find our E-mail address at the top of the imprint.
Source among others: https://www.e-recht24.de
Disclaimer
Liability for contents
As a service provider, we are responsible for our own content on these pages in accordance with § 7 Section 1 of the German Telemedia Act (TMG). According to §§ 8 to 10 TMG, however, we are not obliged as service providers to monitor transmitted or stored third-party information or to investigate circumstances that indicate illegal activity.
Obligations to remove or block the use of information in accordance with general laws remain unaffected by this. However, liability in this respect is only possible from the time of knowledge of a concrete violation of the law. As soon as we become aware of such violations of the law, we will remove these contents immediately.
Liability for links
Our website contains links to external websites of third parties over whose contents we have no influence. Therefore, we cannot assume any liability for these external contents. The respective provider or operator of the pages is always responsible for the contents of the linked pages. The linked pages were checked for possible legal infringements at the time of linking. Illegal contents were not recognizable at the time of linking.
However, permanent monitoring of the content of the linked pages is unreasonable without concrete evidence of a violation of the law. If we become aware of any infringements, we will remove such links immediately.
Copyright
All contents of this website, in particular texts, photographs and graphics, are protected by copyright. Unless expressly stated otherwise, the copyright lies with VETspert. Duplication, editing, distribution and any kind of use outside the limits of copyright law require the written consent of the respective author or creator. Please ask us, contact@vetspert.com, if you want to use the contents of this Internet offer.
As far as the content of this website have not been created by the operator, the Copyrights of third parties are respected. In particular, the contents of third parties are listed as such. Should you nevertheless become aware of a copyright infringement, please inform us accordingly. As soon as we become aware of any such infringements, we will remove such content immediately.
Content published under the Creative Commons (CC) license may be used according to the applicable license terms. Anyone who violates copyright (e.g. copying the contents to their own homepage without permission) is liable to prosecution pursuant to § 106 ff Copyright Act. He will also be sent a reminder with costs and must pay damages. Copies of content can be tracked on the Internet without great effort.
Photo credits
© maksymowicz – Fotolia.com
© pressmaster – Fotolia.com
© Kurhan – Fotolia.com
© WavebreakMediaMicro – Fotolia.com
© Syda Productions – Fotolia.com
Data protection declaration data privacy
Data protection
The operators of these pages take the protection of your personal data very seriously.
We offer encrypted web communication without exception and treat your personal data confidentially and in accordance with the legal data protection regulations and this data protection declaration.
TLS encryption
The use of our website takes place without exception via an encrypted connection. TSL (Transport Layer Security) is used for encryption and authentication of data traffic between browser and web server on the Internet. An encrypted connection can be recognized by the HTTPS code in the browser bar. The additional "s" stands for "secure". If the browser calls up a page that does not have a valid certificate, a warning message appears before you continue surfing.
Collection of personal data
The use of our website is generally possible without providing personal data. As far as personal data (for example name, address or e-mail addresses) are collected on our pages, for the execution of a contract or during the registration for personalized services, this is always on a voluntary basis as far as possible. These data are used exclusively for the work of VETspert and are not passed on to third parties.
Security flaws
We would like to point out that data transmission over the Internet (e.g. communication by e-mail) could have security gaps. A complete protection of data against access by third parties is not possible.
Storage location
Collected data is deliberately stored by us exclusively on servers in Europe and is subject to German and European data protection regulations.
Specific use of data
We observe the principle of purpose-bound data use and collect, process and store your personal data for the purposes for which you have provided it to us (inventory data).
In addition, personal data of the user is collected and used as far as this is necessary to enable the use of the services of VETspert and to invoice (usage data).
In addition, data about this process is stored in a log file and/ or database every time you access protected Internet pages, as well as login pages and every time you call up an advertising campaign link. In detail, the following data record is stored (in whole or in part):
• retrieved service/ offer /service / category or file name,
• Time stamp of the retrieval, Message as to whether the retrieval was successful
• The access method/ function desired by the requesting computer,
• A description of the type of web browser used,
• IP-address
This data is stored to the extent necessary for the execution of the contract and processed automatically and evaluated for the elimination of technical problems and illegal use. The IP address is only collected for session detection and geo-localization.
Your personal data will not be passed on to third parties (e.g. service providers, cooperation partners, vicarious agents) without your express consent, unless this is necessary to provide the service or to carry out the contract. These are in particular cooperation partners who provide and / or supply VETspert with content and / or expertise in order to fulfill the contractual relationship and payment services are processed via the services offered by VETspert. Also the transmission to state institutions and authorities entitled to information only takes place within the scope of the legal duties to provide information or if we are obliged to provide information by a court decision.
We also take internal data protection very seriously. Our employees, collaboration partners, and service companies (commissioned by us) have been bound to secrecy and compliance with data protection regulations. This obligation shall continue to apply even after termination of the respective contract.
Business Intelligence / Analysis / Statistics
VETspert processes inventory and usage data for the optimization of online services, quality assurance and further development. When merging inventory and usage data, the newly acquired information can no longer be assigned to specific persons. This anonym information (pivot) is used to evaluate the usage behavior associated with the services provided and to compile reports on activities. The reports are also used for presentation and / or advertising purposes.
Information, Deletion, Blocking
You have the right to free information about your stored personal data, their origin and recipients and the purpose of data processing as well as a right to correction, blocking or deletion of these data at any time. You can contact us at any time at the address given in the imprint if you have any further questions on the subject of personal data.
Cookies
Some of the Internet pages use so-called cookies. Cookies do not cause any damage to your computer and do not contain any viruses. Cookies serve to make our website more user-friendly, effective and secure. Cookies are small text files that are stored on your computer and saved by your browser.
Most of the cookies we use are so-called "session cookies". They are automatically deleted at the end of your visit. Other cookies remain stored on your device until you delete them. These cookies enable us to recognize your browser the next time you visit our website.
You can set your browser so that you are informed about the setting of cookies and only allow cookies in individual cases, exclude the acceptance of cookies for certain cases or generally and activate the automatic deletion of cookies when closing the browser. When cookies are deactivated, the functionality of this website may be limited.
Server-Log-Files
The provider of the pages automatically collects and stores information in so-called server log files, which your browser automatically transmits to us. These are:
• Browser type/ browser version
• Operating system used
• Referrer URL
• Host name of the accessing computer
• Time of the server request
These data cannot be assigned to specific persons. These data are not combined with other data sources. We reserve the right to check these data subsequently if we become aware of concrete indications of an illegal use.
Contact Form
If you send us enquiries using the contact form, your details from the enquiry form, including the contact data you provided there, will be stored for the purpose of processing the enquiry and in the event of follow-up questions. We will not pass on this data without your consent.
Contradiction Advertising Mails
We herewith object to the use of contact data published within the scope of the imprint obligation to send unsolicited advertising and information material. The operators of these pages expressly reserve the right to take legal action in the even of unsolicited advertising information, such as spam E-Mails.